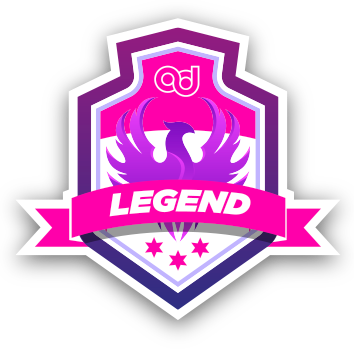 3D Unity Developer Senior
Description
Odders Lab is a virtual reality videogame development company, located in Seville. Our products OhShape, Chess Club and BODYCOMBAT are a reference for the main VR content distributors (META, SONY VR, ,PICO, etc.), as well as for specialized media and gamers.
We remain committed to the development of virtual reality video games, to innovation and above all to people, with many challenges to discover and dreams to fulfill.
Minimum requirements
5-6 years of professional experience in Unity.
In-depth knowledge of the basics of the engine: scene control, object instancing and destruction, memory management, scripting, lighting and its consequences on performance in each case, animation management, materials and shaders.
Extensive knowledge of C# and .NET.
Abstraction and analysis skills.
Experience in analysis and performance improvement.
Ability to adapt and optimize for different platforms.
Experience in GIT / GitHub code control system.
Strong autonomy and organization skills: respect nomenclatures, file structures, etc.
Good communication skills.
Attitude, you thrive on challenges.
Desired requirements
Gamer
Previous VR experience
Knowledgeable of the VR market ("What others do?")
Shader implementation and modification.
VFX implementation
Experience in some VR platforms that is: PC Oculus / Steam, Sony PS4 VR, Oculus Quest.
Basic knowledge of JavaScript and Node.js
Key Responsibilities
We are looking for two talented and experienced Unity developers, who will strengthen the team and be able to contribute and collaborate in the whole process of building a video game, from the design of the base architecture to the construction and programming of the game.
Benefits
💼 Permanent full-time contract (38 hours/week).
💰 Salary between 34,000 – 40,000 euros gross/year + 12% bonus.
🏡 100% Remote, based in Seville.
⏰ Flexibility and work-life balance
❤️ Company culture based on trust and professional growth in a climate of transparency and honesty.
🔝Career plan for personal and professional growth.
🤓 In-house training
💂 Online English classes
🥰 Online therapy services
Apply to this position 🖖👩‍💻