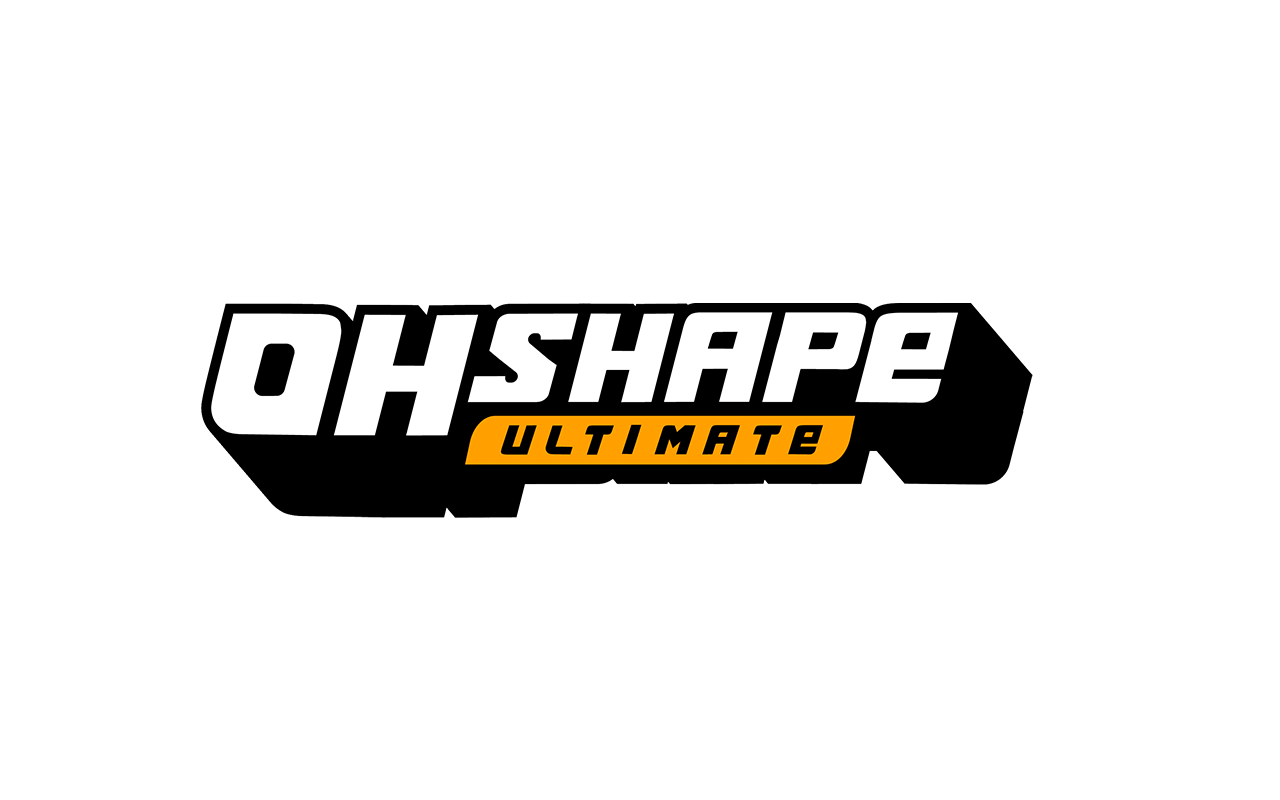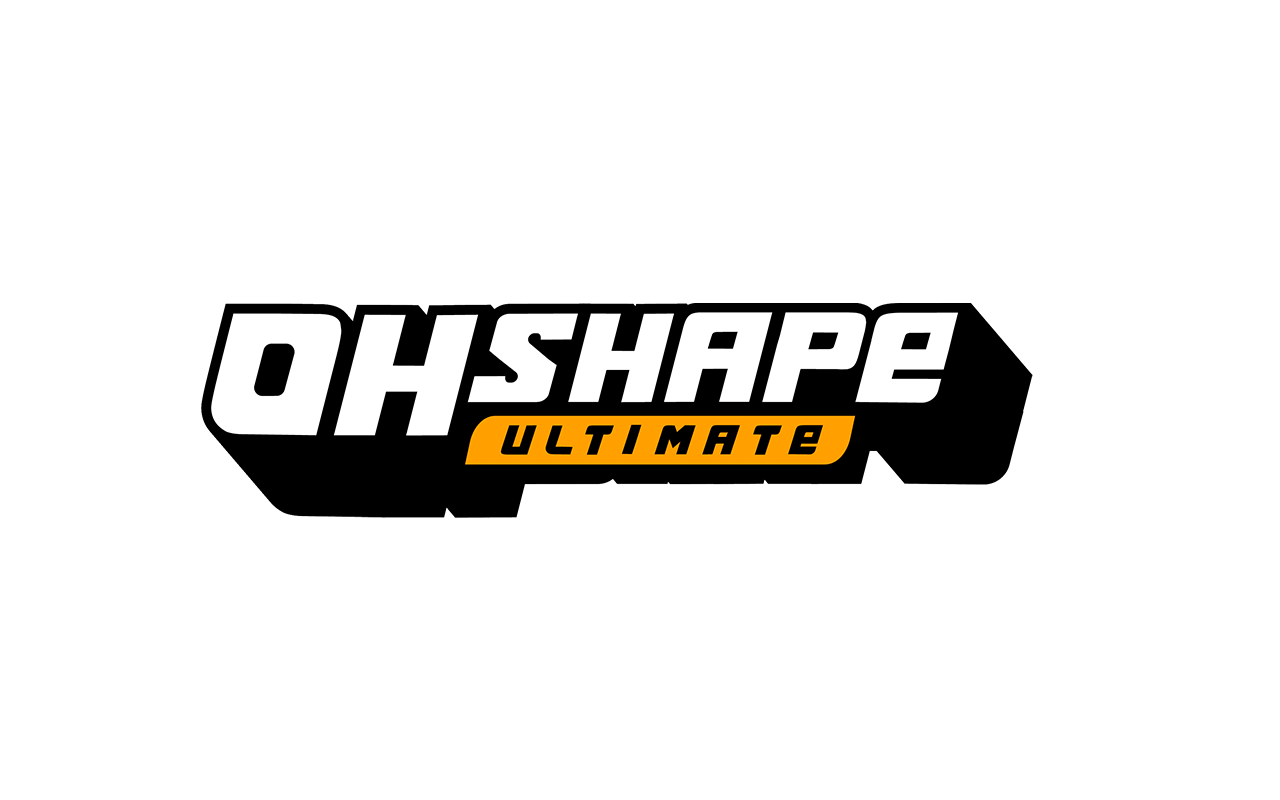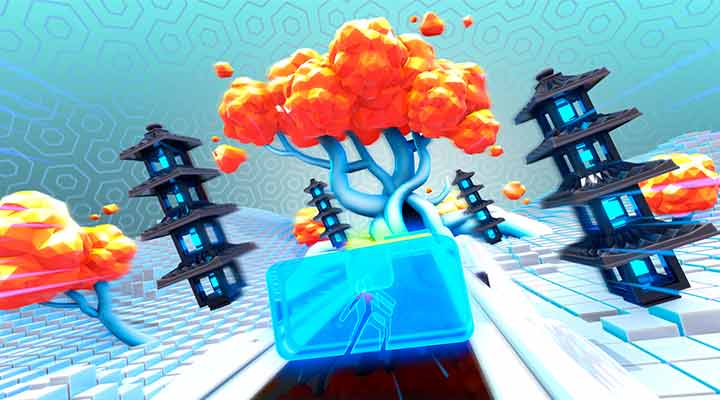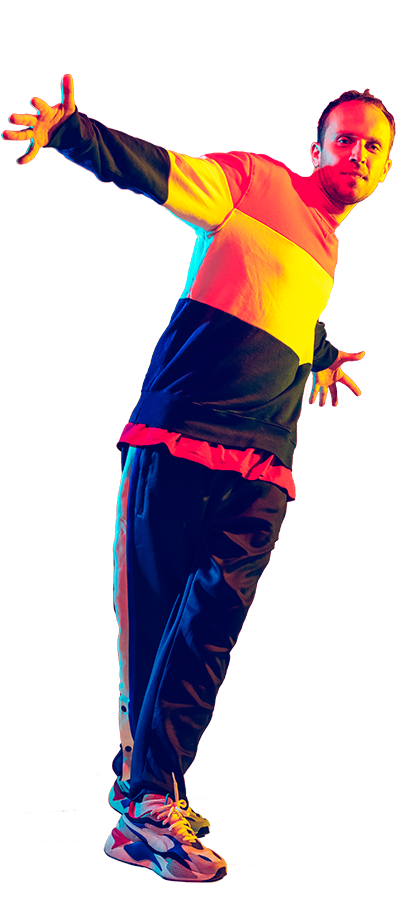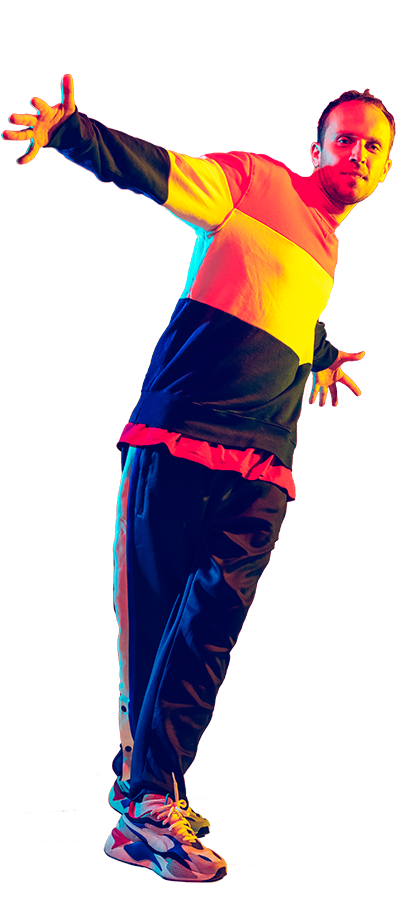 OhShape
OhShape is a rhythm game offering a unique way of moving your whole body. Dodge obstacles, punch walls, and make fun poses to get through each map. Play with the coins and be the star of your own show!




Move your body!
The ultimate VR game to move and groove. For beginners and experts, with level editor, Party Mode… Move your way!
GET MOVING. GET FIT. HAVE FUN
THE MOST EXCITING WAY TO WORK OUT
OhShape offers a unique way of moving and exercising, making it not just a game, but also a fun and effective whole body workout. Every move you make in the game engages different muscles, helping to improve your fitness while you enjoy the rhythm.
47 HANDCRAFTED SONGS & 4 DIFFICULTY LEVELS
OhShape offers a wide variety of musical genres to suit every taste. Each song comes with 4 difficulty levels, catering to everyone from beginners to advanced players. Each difficulty level changes the movements and intensity, offering a unique challenge.
PARTY MODE
Want to bring more people into the fun? With Party Mode, you can engage in friendly competition with your friends and family. See who can achieve the highest score and reign supreme in this rhythm challenge!
PRACTICE MODE
Practice level sections to perfection! Having trouble with certain movements or want to perfect a certain section of a song? With Practice Mode, you can isolate and repeat any part of any song, helping you to improve your performance and master the most challenging moves.
LEVEL EDITOR & CUSTOM SONGS
Want more variety or have a favorite song you'd like to play? OhShape includes a user-friendly level editor, allowing you to create custom levels with your favorite songs. Extend the OhShape experience to infinity and beyond!
CROSS-PLATFORM ONLINE LEADERBOARD
Showcase your talents and see how you stack up against players around the world with the cross-platform online leaderboard. Whether you're aiming for the top spot or just looking to improve, the leaderboard adds an extra level of motivation and fun to the game.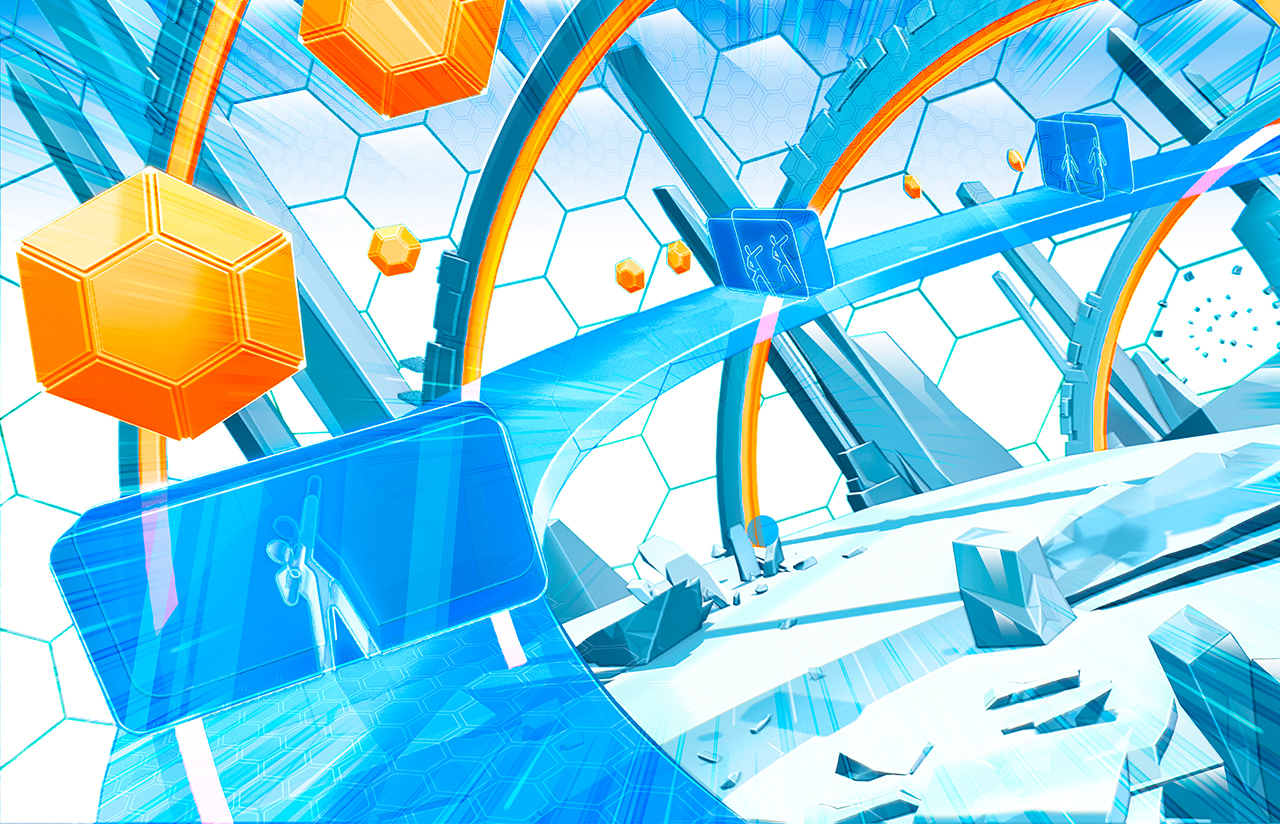 IT'S RYTHM
IT'S DANCE
IT'S OHSHAPE!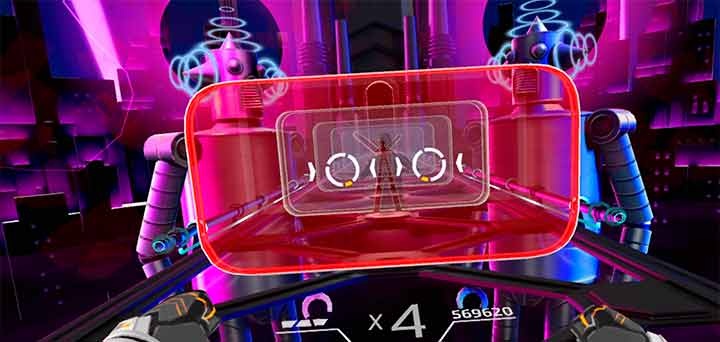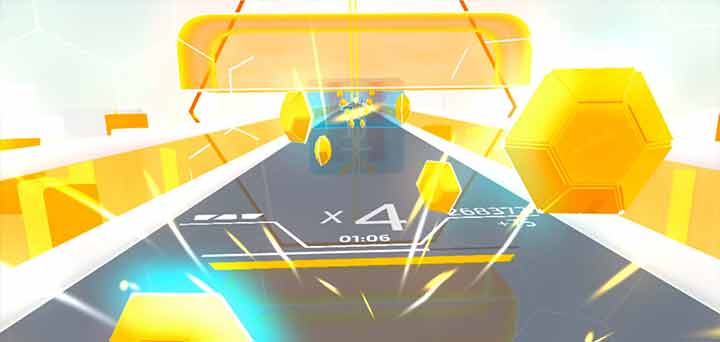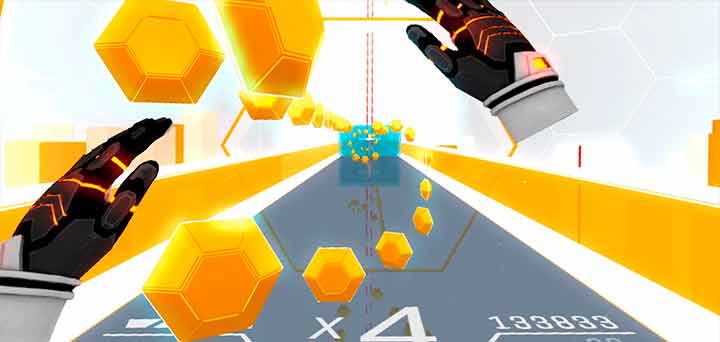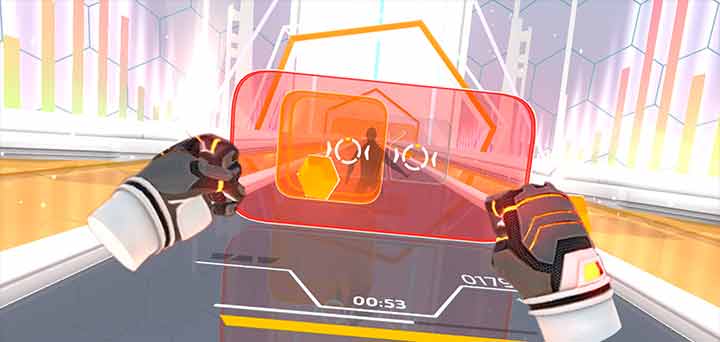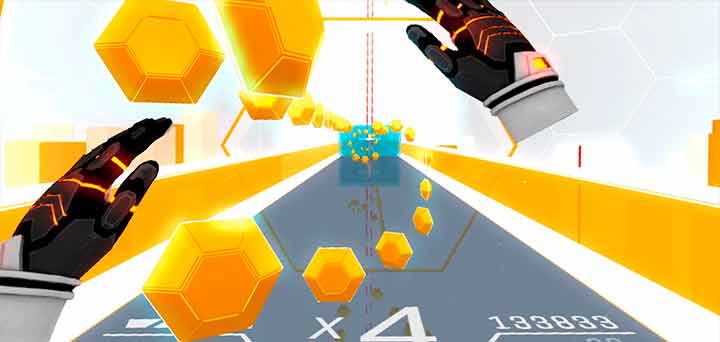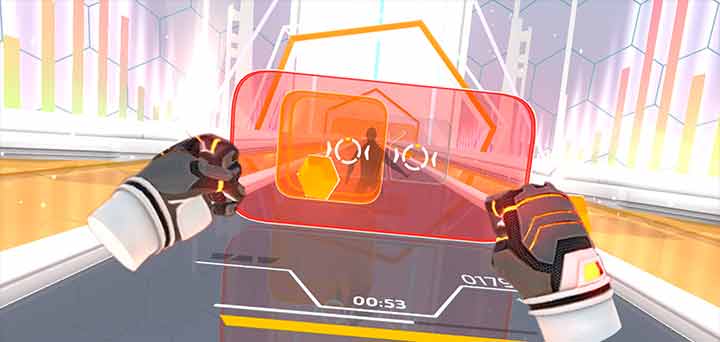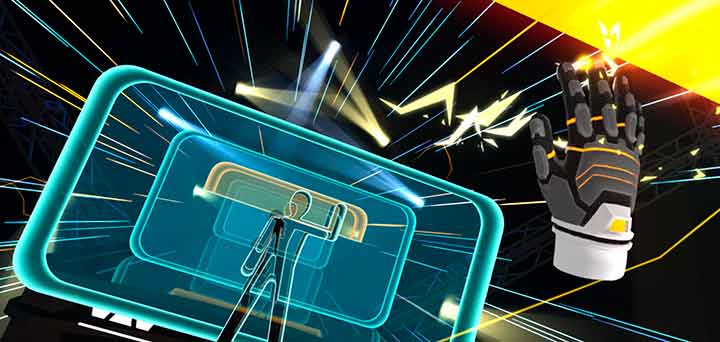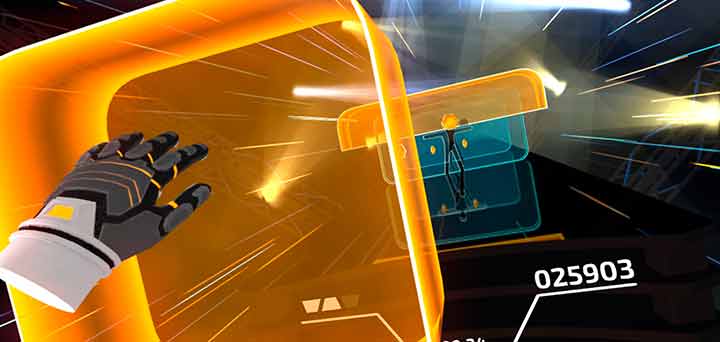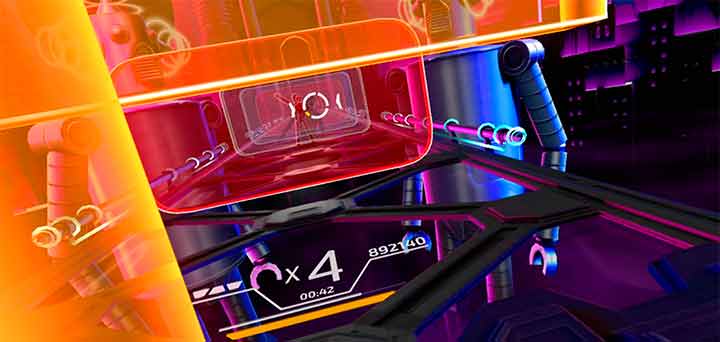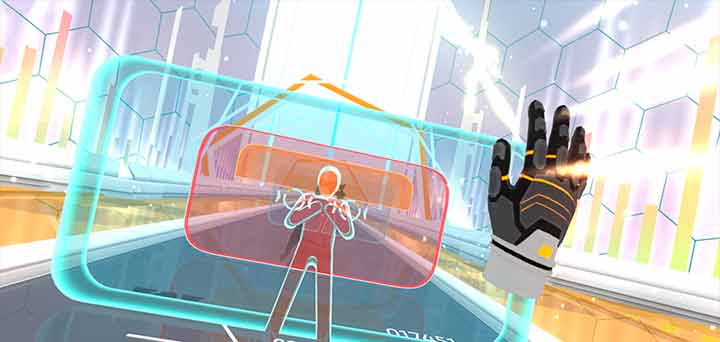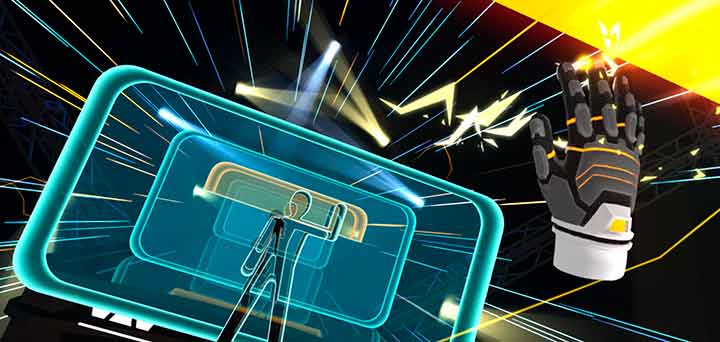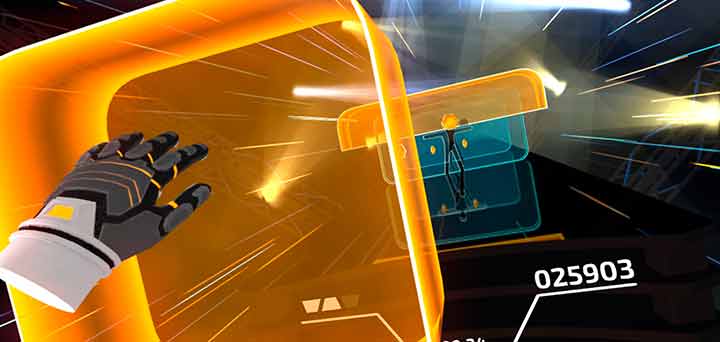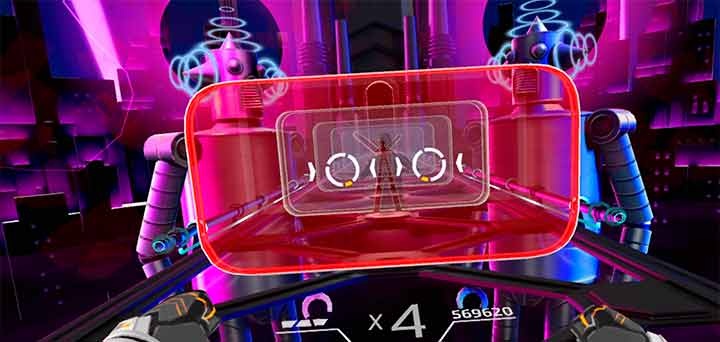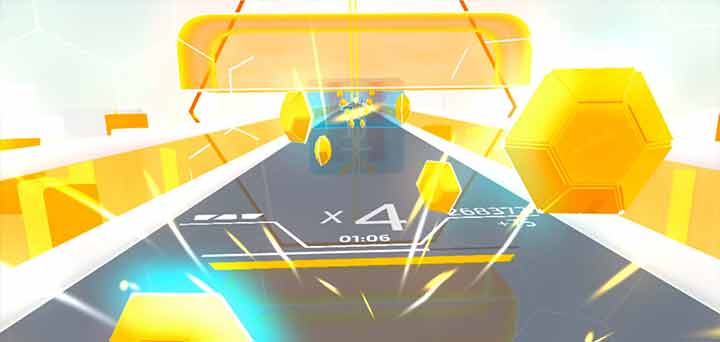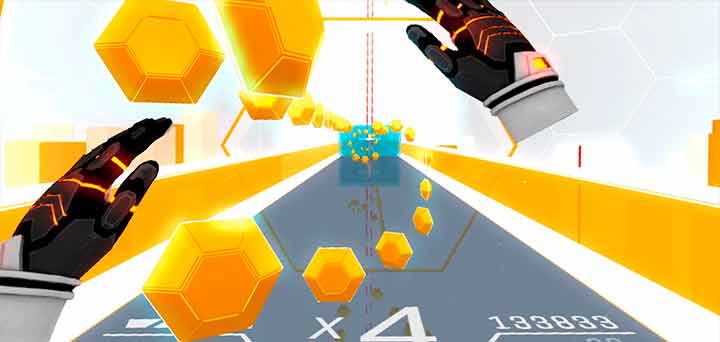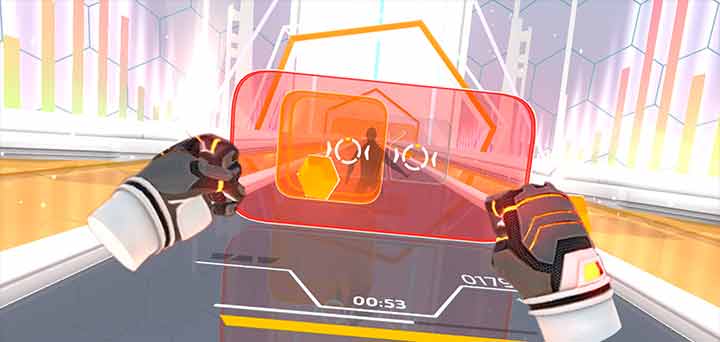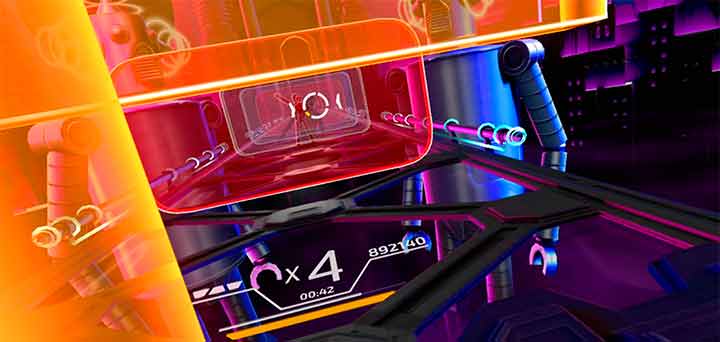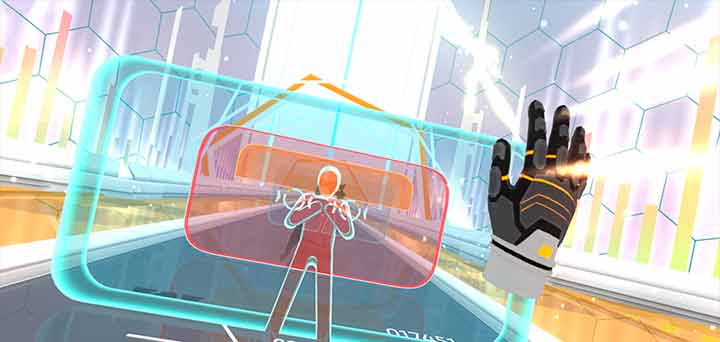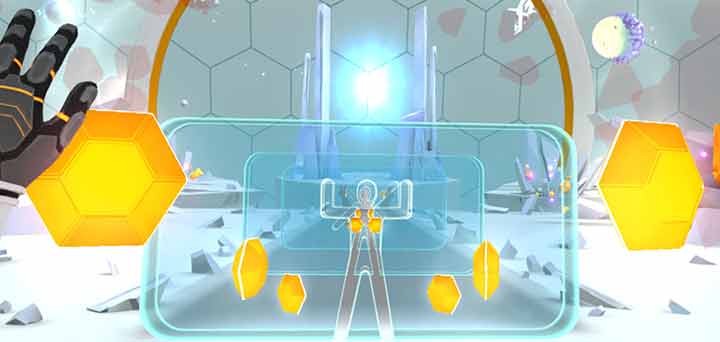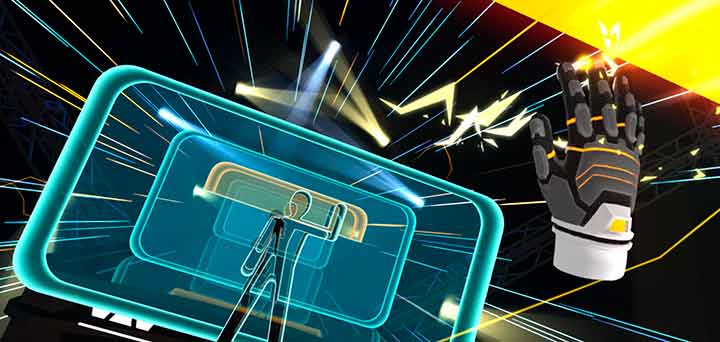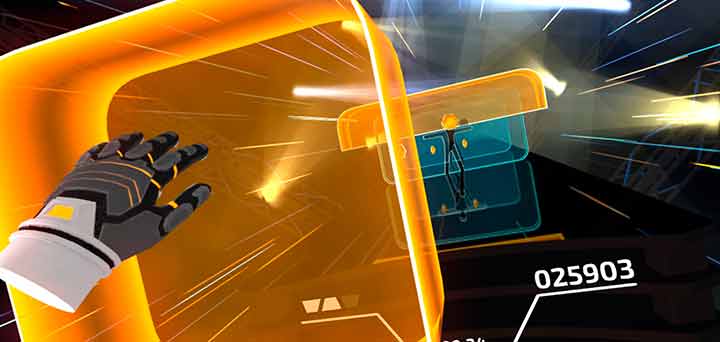 Release Date
February 20, 2020
Genre
Music & Rhythm, Casual
Languages
EN, ES, FR, DE, JP, CHI, KO
Game Modes
Sitting, Standing
Supported Controllers
Touch Controllers, Hand Tracking
Player Modes
Single Player, Multiplayer
RYTHM IN EVERY MOVE
Harness your favorite tunes with our intuitive level editor. Select your difficulty, ranging from beginner to expert. Engage in friendly competition with friends. Immerse yourself in the music. Most importantly, let loose and dance. Dance like never before!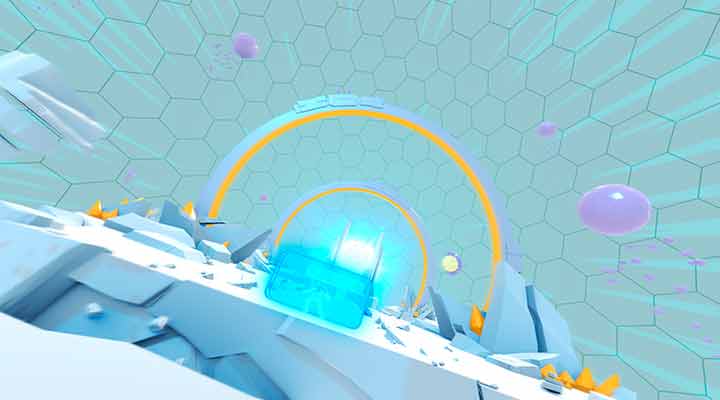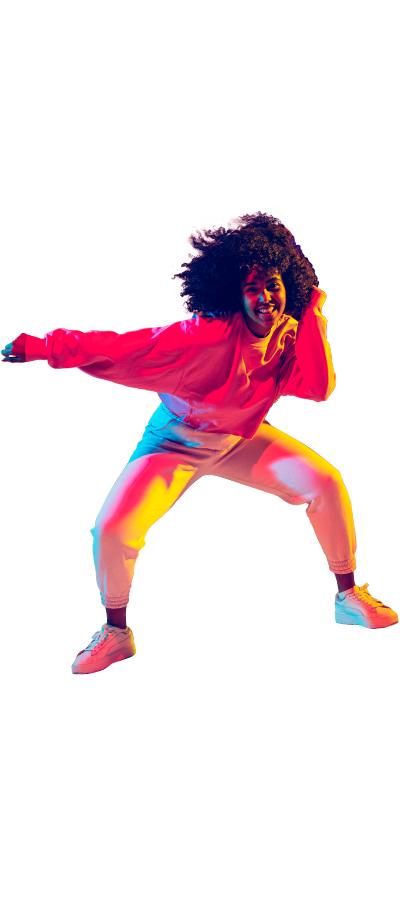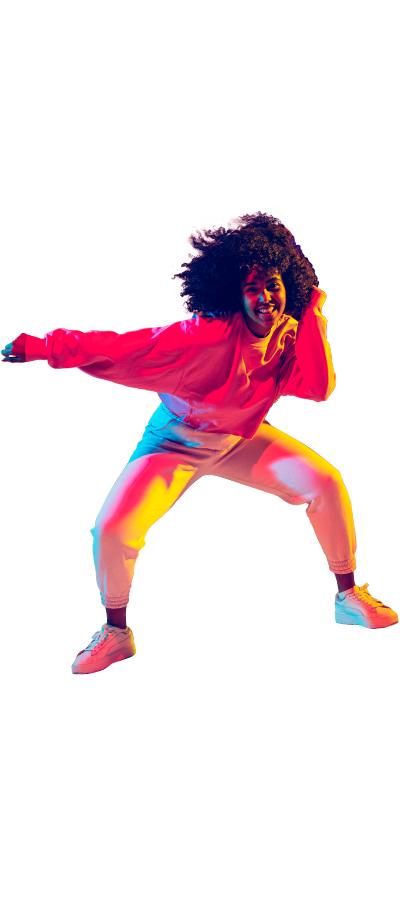 PLAYERS DANCE AND THEIR MOVES CREATE STORIES
Superb!
Oh Shape
,
I was interested in the game when I first saw it but my only drawback was that it just looked too easy and I'd get bored. Wrong! OhShape needs you to move your whole body, quickly and accurately. This game has quickly become part of my daily VR workout.
One workout to rule them all
Oh Shape
,
I thought punching shiny orbs to music was the way to work out in VR. Boy, was I wrong. This game gives you punching, stretching, dodging, dancing, so much stuff going on you don't have time to get bored.
Get It!
Oh Shape
,
I'm a Fitness Instructor at a Gym, and I teach High Intensity Hitt Classes all week long, and hour at a time. This game gets me sweating and having a lot of fun! Challenging myself to go to higher intensity levels.
You become SO many different things…
Oh Shape
,
As soon as the first OhShape panel approaches, you instantly become a contortionist, traffic cop, Michael Jackson, breakdancer, high school cheerleader, Shapeshifter, and a mime. It's wicked challenging, fitness focused, and tests your spatial awareness in a very serious way.
Ask before your dancing session
Do I need a big room to play OhShape?
We recommend a medium area with 3 meters with and 1,5 meters depth. However the small room mode suppress lateral movement, so using this mode 1,5 x 1,5 meters would be enough. Please, be careful!
The game has calibration issues on Quest
Check the floor on your device calibration. OhShape is very sensitive to height so an incorrect floor calibration may result in gameplay issues. You can see if your floor is well calibrated in OhShape doing a simple test: your controller has to touch the floor, if your virtual hand is over it or below it, it isn't well calibrated. OhShape also includes manual calibration if you want to adjust your own size.
Where can I download the level editor?
How can I put custom songs on Quest with a PC?
Connect the Quest to a PC with a regular data USB. Then drag and drop your .yml and .ogg files into this folder: (root)/OhShape/Songs -> this Folder is automatically generated by the game.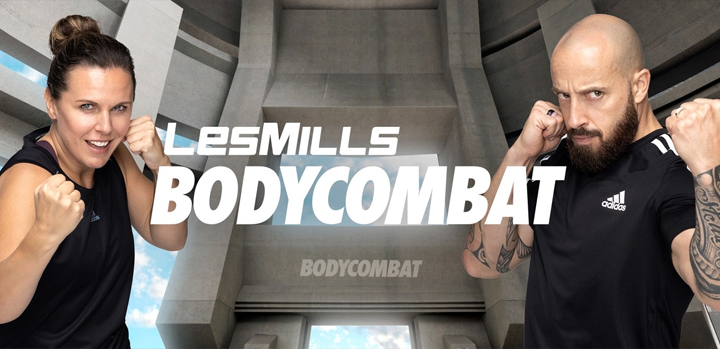 Les Mills Bodycombat
Genres: Health & fitness
Release Date: 2 Feb 2022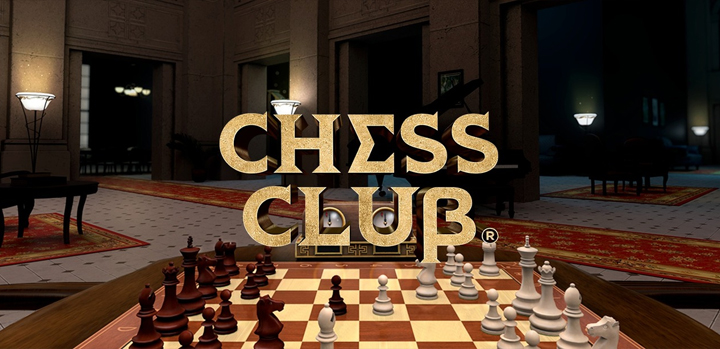 Chess Club
Genres: Strategy, board games, classic
Release Date: 29 June 2021
We are also able to publish your project!

Gazzlers
Genres: Health & fitness
Release Date: 2 Feb 2022
Do you like this? Contact us! 🖖👩‍💻